Maximum effect for minimal effort...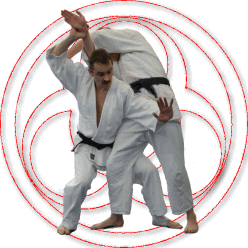 The GOWA RYU, which translated means "Five Ring System", is a club situated in
Ashford, Kent. It was founded by Jim Dempster and has two sister clubs,
"Katsujinken Aikido Ryu" in Deal, Kent run by Mark Hayes-Watkins,
and "Genryukan Aikido" in Dover, Kent run by Christophe Courtin & Phil Eyers.
Latest News
---
ZETAR Aikimail November-December 2012
Wed, 24 Oct 2012 02:03:58 PDT
The official newsletter of the Zen Eikoku Tomiki Aikido Renmei for November/December 2012 is available for download:
---
SOTR 2012 weekend
Mon, 01 Oct 2012 07:21:37 PDT
This weekend, the 3rd edition of the South Of The River seminar took place at the SAGA Pavilion in Sandgate, Kent.
We were lucky to have an excellent line up of instructors: Yoshiomi Inoue, Ken Broome, Shaun Hoddy, Harvey Goodman, Mick Pratt and Danielle Jones. We were also honoured to have a visit from Tetsu Ehara Shihan.
The atmosphere was very friendly as all the students were keen to practice new techniques. The different approaches from the various senseis made this weekend very interesting, whether you were a beginner or an experience practitioner. It really gave everybody something to think about and work on. I wouldn't know where to start to resume the lessons, so if you missed it this year, look out for the next one! It was also an excellent opportunity to practice with aikidokas who came all the way from Ireland, Belgium and Holland.
Even the juniors had a good time with a tanto taisabaki and open kata competition. I was impressed by their sustained attention and performance.
The whole event was a fundraising event, with all the profits going to SAGA Charity. We will let you know the results soon.
Anyway, a big thank you to everybody who gave their time and money and made this weekend a successful event.
Pictures are available in our gallery:
Saturday
Sunday
Tetsu Ehara Shihan & Yoshiomi Inoue Sensei
---
Aikimail Autumn 2012
Wed, 29 Aug 2012 03:37:30 PDT
The official newsletter of the Zen Eikoku Tomiki Aikido Renmei for the Autumn 2012 is available for download:
---
Summer Closing
Thu, 23 Aug 2012 15:26:50 PDT
Please note the last training day at Ashford will be Tuesday 14th August 2012.
We will be back on Tuesday 4th September 2012.
---
Zetar Grading
Wed, 18 Jul 2012 08:21:45 PDT
On Saturday 14th July 2012 was the last Dan grading under the ZETAR name.
On the panel were Shaun Hoddy, Greg Barton, Andy Wisbey and Alan Cooper.
We have a a few promotions for Kent members: Lis Jepsen, Christophe Courtin, Phil Eyers, Eoin Kerrigan and Tom Davey were all promoted to Nidan (2nd dan).
Congratulations to them, and to all the others who passed their grading on the day.
---